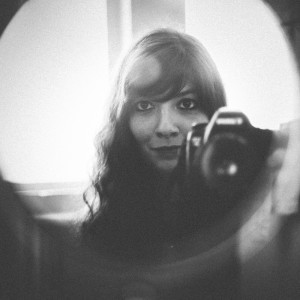 Born in Strasbourg (France) in 1991 and now based in Cambridge, I hold a BA in Visual Arts from the University Paris 8 and graduated from a Master's degree in Photographic Studies at the University of Westminster (London) in 2014. I also completed a six months artist residency at Cambridge Anglia Ruskin University. My moving image work has been screened and exhibited in various places in the UK such as the gallery Ambika P3, the Institute of International Visual Arts and the Regent St Cinema. I am award winner of the 2015 edition of the French festival Les Nuits Photographiques. CV available here.
Narrative is an important aspect of my practice. I use both still and moving images to create multimedia projects that combine photographs with words, video and sound. I am interested in the relationship between text and image and the effect that a voiceover added to photographs or videos can produce on the spectator. The photographic medium is for me a way of exploring the porous boundaries between reality and fiction and question our vision and relation to space and time.
---
Née à Strasbourg en 1991, je suis diplômée d'une licence en Arts plastiques de l'Université de Paris VIII et d'un Master de Photographie de l'Université de Westminster à Londres depuis 2014. J'ai aussi participé à une résidence d'artiste de six mois à l'Université Anglia Ruskin (Cambridge). Mes projets ont été projetés et exposés au Royaume-Uni, à la galerie Ambika P3, the Institute of International Visual Arts ou encore au Regent Street cinéma. Je suis lauréate de l'édition 2015 du festival parisien Les Nuits Photographiques. CV disponible ici.
La narration est un aspect important de mon travail et j'utilise à la fois l'image fixe et en mouvement, créant des projets multimédia qui mélangent la photographie avec des textes, de la vidéo et du son. Mes images, à la frontière entre réalité et fiction, sont toujours empreintes d'anxiété, et je suis à la fois inspirée et concernée par par la fin d'un certain type de monde.
Contact