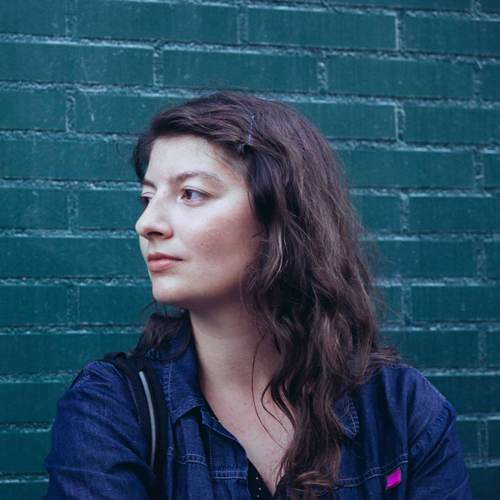 Now based in The Netherlands, I hold a BA in Visual Arts from the University Paris 8 and graduatedfrom a Master's degree in Photographic Studies at the University of Westminster (London) in 2014. I also completed a six months artist residency at Cambridge Anglia Ruskin University. My photographic work has been screened and exhibited in various places in the UK such as the gallery Ambika P3, the Institute of International Visual Arts and the Regent St Cinema. I am award winner of the 2015 edition of the Parisian festival Les Nuits Photographiques and got a Special Mention at the festival La Nuit de l'Instant in Marseille in 2016.
My photographic work explores the porous boundary between reality and fiction. Photographs are for a me a place where myth and stories intertwine. In each project, I work on the relationship between image and text, whether written or under the form of a voice-over in a photographic film. Writing is an important part of my artistic practice.
I am available for freelance and commissioned work in photography and video. Please feel free to contact me by using the form.
KvK – 71246568
•••
Vivant aujourd'hui aux Pays-Bas, je suis diplômée d'une licence en Arts plastiques de l'Université de Paris VIII et d'un Master de Photographie de l'Université de Westminster à Londres depuis 2014. J'ai aussi participé à une résidence d'artiste de six mois à l'Université Anglia Ruskin (Cambridge). Mes projets ont été projetés et exposés au Royaume-Uni, à la galerie Ambika P3, the Institute of International Visual Arts ou encore au Regent Street cinéma. Je suis lauréate de l'édition 2015 du festival parisien Les Nuits Photographiques et ai reçu une mention spéciale du festival marseillais La Nuit de l'Instant à Marseille en 2016.
Mon travail photographique explore la frontière, souvent poreuse, entre le réel et la fiction. Les photographies sont pour moi une source de récit où le mythe et l'histoire s'entremêlent. Dans chaque projet, je travaille sur la relation entre l'image et le texte, qu'il soit écrit ou sous la forme d'une voix off dans un film photographique. L'écriture est un élément important de ma pratique artistique.
Je suis disponible pour travailler en tant que freelance ou pour des commandes en photographie et vidéo.